When the torrential rain came pouring down in Tampa Bay last Friday, few thought that a Bed, Bath, and Beyond roof would collapse. According to an article in the St. Pete Times, a contractor got a permit to put a new roof on the building last April 4th but the construction was never inspected by the city.
The cause of the collapse is still being investigated, so it is unknown whether the city's failure to inspect the roof contributed.
But city officials want the system changed anyway.
While new buildings must be inspected before they can be occupied, building officials say it's common for contractors in St. Petersburg to finish jobs like new roofs or air conditioning systems without an inspection.
"It happens constantly," said Rodney Fischer, executive director of the Pinellas County Construction Licensing Board, which regulates contractors. "There are a lot of contractors who never get final inspections."
That's because there's little incentive. It's up to the contractor to call for an inspection after the permit is issued. A permit expires after 180 days, but it's unlikely the city will catch a contractor who fails to call because it doesn't track expired permits.
Luckily, this time no one was seriously injured. But such a roof collapse can cause fatalities and/or permanent injuries. This needs to be fixed, and now!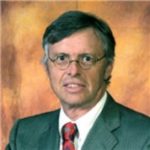 Admitted to both the California State Bar and the Florida State Bar, Joseph Saunders has also practiced in the United States District Court and the United States Court of Appeals. His philosophy is to provide aggressive, quality representation and seek fair compensation for individuals and their families who have suffered injury or death at the hands of insurance companies, large corporations, medical providers or governmental entities.