In spite of having bipartisan support as well as uniting doctors and lawyers, Governor Jeb Bush has vetoed legislation requiring Florida drivers to carry personal injury insurance. (See fellow blogger Bob Carroll's excellent post on the subject: http://tampabay.injuryboard.com/rants-raves/emperor-jeb-bush-strikes-again.php
The Florida Legislature thought PIP insurance was an important safeguard for ordinary consumers. The vote in the Senate was 44-0; in the House of Representatives it was 118-1. Unless the Legislature extends PIP next year, the requirement will sunset in October 2007. I guess Jeb knows better than everyone else.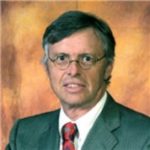 Admitted to both the California State Bar and the Florida State Bar, Joseph Saunders has also practiced in the United States District Court and the United States Court of Appeals. His philosophy is to provide aggressive, quality representation and seek fair compensation for individuals and their families who have suffered injury or death at the hands of insurance companies, large corporations, medical providers or governmental entities.