The FDA has issued a warning to doctors and patients about the adverse risks associated with the Bayer drug Trasylol. The drug is used to control bleeding in such surgical procedures as heart bypass surgery. The FDA highlighted two studies published last month, including one in the New England Journal of Medicine, which showed that the drug, sold under the brand name Trasylol, doubled the risk of kidney failure.
The organization studied 4,374 patients undergoing bypass surgery from about 1996 through 2000. They were given Trasylol or the generic drugs aminocaproic acid or tranexamic acid. The generic drugs also are designed to limit blood loss. Overall, researchers found that patients receiving Trasylol had a 2.59 times greater risk of kidney failure than those receiving the other drugs. Dr. Mangano recommended doctors stop using Trasylol and use the generic drugs instead, which controlled bleeding and were not linked to kidney failure.
Bayer has been studying using Trasylol in other settings, such as hip-replacement and spinal-fusion surgery.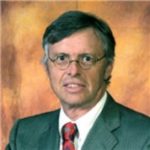 Admitted to both the California State Bar and the Florida State Bar, Joseph Saunders has also practiced in the United States District Court and the United States Court of Appeals. His philosophy is to provide aggressive, quality representation and seek fair compensation for individuals and their families who have suffered injury or death at the hands of insurance companies, large corporations, medical providers or governmental entities.