No cargue manualmente si su tarea la puede hacer con una grúa, un montecargas u otro equipo mecánico.
Si usted necesariamente tiene que cargar algo con las manos, pídale ayuda a otros empleados, si es posible.
Consejos para cargar manualmente adecuadamente:
Verifique la ruta para asegurarse que no tenga obstrucciones, agua ni algún otro elemento con el que se pueda resbalar y caer.
Coloque los pies cerca del objeto, doble las rodillas y sosténgalo firmemente con las manos. Levante con suavidad, principalmente usando los músculos de las piernas.
Levántese con una posición recta, manteniendo la carga cerca de su cuerpo sin girar ni darse la vuelta.
Gire su cuerpo cambiando la posición de los pies al empezar a caminar, en lugar de torcerse.
Baje la carga despacio, doblando las rodillas. No la deje caer hasta que esté segura en el piso.
Transporte los carritos, empujándolos no jalándolos.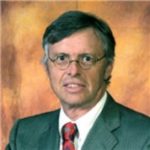 Admitted to both the California State Bar and the Florida State Bar, Joseph Saunders has also practiced in the United States District Court and the United States Court of Appeals. His philosophy is to provide aggressive, quality representation and seek fair compensation for individuals and their families who have suffered injury or death at the hands of insurance companies, large corporations, medical providers or governmental entities.