The Honorable Mark V. Rosenker, Chairman of the National Transportation Safety Board was the key note speaker at the annual meeting of the Greater New Jersey Motorcoach Association yesterday. In his address, Mr. Rosenker made mention of several serious bus crashes that the Board is either currently investigating or has investigated in the past and made recommendations to the motorcoach industry and the National Highway Traffic Safety Administration.
The Greater New Jersey Motorcoach Association has as its members bus owners and operators from the New Jersey area whose purpose is to "promote the betterment and welfare of our industry, members and the objectives of the the association" and to take "proactive steps in promoting safety in the motorcoach industry by sponsoring safety workshops for bus drivers, driver excellence award programs and inspection workshops."
Mr. Rosenker spoke ofa bus accident which occurred after a bus driver neglected to move to the center lane and struck the lower part of an overpass in the outside lane while talking on a cell phone headset. The NTSB recommended that bus drivers of commercial motorcoaches or school busesshould not use cell phones will driving, except in emergencies.
During the evacuation of the elderly from the path of hurricane Rita near Dallas, TX, a bus caught fire. The Board determined that most of the elderly were not ambulatory and unfortunately twenty-three of them died on the bus. After completing its investigation, the Board recommended several fire prevention measures dealing with the fuel system, monitoring of the wheel well temperature and evaluating bus emergency exit procedures.
The Board's ongoing investigations include the bus accident involving the Bluffton University baseball team, a bus carrying a high school band that struck an overturned semi on I-94 in Wisconsin, and a bus that rolled over, ejecting passengers that resulted in fifteen deaths.
Mr. Rosenker's point of discussing these accidents was not to chastise or berate the bus owners but to stress the importance of learning from these accidents and developing equipment safety features and policies and procedures to prevent these types of accidents from happening again. He finished his speech with the following quote:
"Remember – to do nothing is irresponsible and to rely on fate to prevent the next accident is foolishly complacent."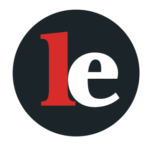 The Legal Examiner and our Affiliate Network strive to be the place you look to for news, context, and more, wherever your life intersects with the law.