In January, National Highway Traffic Safety Administration awarded the U.S. subsidiary of the German luxury car company a temporary exemption from U.S. automobile safety standards, allowing it to sell as many as 5,000 vehicles over the next two years that include brake lights that flash during emergency stops.
The NHTSA had originally refused to make a permanent change to its auto safety rule, which requires the steady illumination of vehicle lights, but relented when Mercedes said it wanted to show its flashing brake lights improve car safety by preventing rear-end crashes. Dubbed Adaptive Brake Lights, these brakes lights are only activated when the brake pedal is pushed heavily for a hard stop. The feature is already available in Europe in Mercedes S-class and CL-class cars.
"This is a classic case of lighting engineering moving faster than federal standards," said Rae Tyson, a spokesperson for the NHTSA.
"We are seeing lot of new lighting innovations; some of them are allowed and some not," Tyson added. "My understanding is [Mercedes] made a good case of allowing these brake lights to be used on a trial basis. Presumably they argued that flashing lights are just as visible, or perhaps more visible than regular lights. Whether they really are better remains to be seen, but we have faith in Mercedes engineering."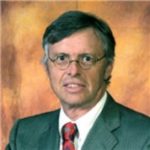 Admitted to both the California State Bar and the Florida State Bar, Joseph Saunders has also practiced in the United States District Court and the United States Court of Appeals. His philosophy is to provide aggressive, quality representation and seek fair compensation for individuals and their families who have suffered injury or death at the hands of insurance companies, large corporations, medical providers or governmental entities.