I've lived in Florida now for more than 25 years. One thing you notice quickly here besides the weather is the number of elderly drivers. According to 2002-03 statistics, there were almost 15 million drivers in the state of Florida. Out of that 15 million, over 2.2 million were between the ages of 65 and 74. Approximately 250,000 drivers were over the age of 85. At least 20% of this 250,000 suffer some form of dementia.
The effects of aging on our senior population pose a serious threat to all of us. The erosion of one's vision, reflexes, memory all play a part in a serious deterioration of the ability to safely drive a vehicle. While it's important to preserve the dignity of our seniors, it's just as important to ensure highway safety for them and the rest of us. The state of Florida, most especially the department of motor vehicles, must take proactive steps to deal with this growing problem.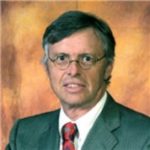 Admitted to both the California State Bar and the Florida State Bar, Joseph Saunders has also practiced in the United States District Court and the United States Court of Appeals. His philosophy is to provide aggressive, quality representation and seek fair compensation for individuals and their families who have suffered injury or death at the hands of insurance companies, large corporations, medical providers or governmental entities.