Sponsored by Partners for Child Passenger Safety, a new study led by Dr. Dennis Durbin determined that SUVs are no more safe than cars in the protection they afford children, due to their increased rollover rate.
A study finds that children riding in sport utility vehicles are no safer than those in passenger cars, due to the doubled risk of rollovers in SUVs canceling out the safety advantages of their greater size and weight.
The findings dispute the "bigger-equals-safer" myth that has helped fuel the growing popularity of SUVs among families.
Dr. Dennis Durbin, a pediatric emergency physician who took part in the study, says, "We're not saying they're worse or that they're terrible vehicles.
We're challenging the conventional wisdom that everyone assumed they were better."
Eron Shosteck, a spokesman for the Alliance of Automobile Manufacturers, says he had not seen the study but cited government research released last summer that found SUVs have become less top-heavy since 2000 and made dramatic improvements in rollover resistance, "SUVs have an exceptional safety record and are safer than or as safe as cars in the vast majority of crashes."
The study was sponsored by Partners for Child Passenger Safety, a research project of Children's Hospital of Philadelphia and the world's largest insurer, Bloomington-based State Farm Insurance Co.
The researchers looked at accidents involving nearly 4,000 children under age 16 between 2000 and 2003, and found child injury rates of about 1.7 percent in both cars and SUVs.
The study examined only 1998 or newer cars and SUVs with second-generation air bags.
On average, the SUVs weighed 1,300 pounds more than the cars studied.
The study found that the extra weight of SUVs enhanced safety, reducing the risk of injury by more than a third, offset, however, by findings that SUVs were more than twice as likely as cars to roll over in crashes.
Children in rollovers were three times more likely to be seriously injured than those in non-rollover accidents.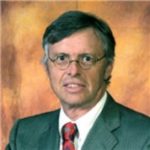 Admitted to both the California State Bar and the Florida State Bar, Joseph Saunders has also practiced in the United States District Court and the United States Court of Appeals. His philosophy is to provide aggressive, quality representation and seek fair compensation for individuals and their families who have suffered injury or death at the hands of insurance companies, large corporations, medical providers or governmental entities.