Seven children were killed in North Florida. According to law enforcement authorities, The truck hit the car from behind and pushed it into the bus, causing the car to burst into flames. All seven of the people riding in the car were killed. Their ages ranged from 15 years to 21 months, police said.
CBS News correspondent Peter King reports that the victims are all from one family with small children.
It was unclear why the children were unaccompanied.
Evidence from the scene showed that the truck, which was carrying bottled water, did not brake before hitting the car, Burroughs said.
The bus ended up 200 feet from where the car struck it, and the cab of the truck lay overturned near the scene, Burroughs said. The bus was at an approved bus stop, but it was not immediately clear whether children were getting on or off.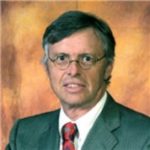 Admitted to both the California State Bar and the Florida State Bar, Joseph Saunders has also practiced in the United States District Court and the United States Court of Appeals. His philosophy is to provide aggressive, quality representation and seek fair compensation for individuals and their families who have suffered injury or death at the hands of insurance companies, large corporations, medical providers or governmental entities.