Just as high school prom season is about to start, the Safe Teen and Novice Driver Uniform Protection (STANDUP) Act and the SafeRoads4Teens campaign were announced in Washington DC yesterday. U.S. Senator Chris Dodd and U.S. Representatives Tim Bishop and Michael Castle were chief sponsors of the bill which will push states to adopt the Graduated Driver Licensing (GDL) program. The importance of the bill was emphasized with the display of two vehicles that had been totalled in a car crash where teenagers were killed.
The main focus of this campaign and proposed federal act is to save the lives of our teenagers. Auto accident-related death is the number one killer of young people between the ages of 15 and 20. On average, 10 teenagers are killed in car crashes, either as drivers or passengers, each and every day in the U.S.
Statistics have proven that the Graduated Driving License (GDL) for new drivers saves lives. The proposed STANDUP federal act would establish the following minimum requirements for states' GDL programs:
• A 3-stage licensing process (learner's permit and intermediate stage before unrestricted driver's license);
• A prohibition on unsupervised nighttime driving during the learner's permit and intermediate stages;
• A passenger restriction during the learner's permit and intermediate stage (no more than 1 non-familial passenger under the age of 21 unless a licensed driver over 21 years of age is in the vehicle);
• A prohibition on non-emergency use of cell phones and other communication devices, including text messaging, during the learner's permit and intermediate stages;
• Age 16 for issuance of learner's permit and full licensure at age 18;
• Any other requirement adopted by the Secretary of Transportation, including learner's permit holding period at least 6 months; intermediate stage at least 6 months; at least 30 hours behind-the-wheel, supervised driving by licensed driver 21 years of age or older; automatic delay of full licensure if permit holder commits an offense, such as DWI, misrepresentation of true age, reckless driving, unbelted driving, speeding, or other violations as determined by the Secretary.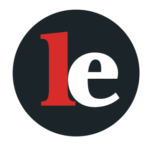 The Legal Examiner and our Affiliate Network strive to be the place you look to for news, context, and more, wherever your life intersects with the law.