It's been a little less than two months since a new, but little publicized seat belt law went into effect in Florida. The new law allows police officers to stop drivers and occupants of vehicles who are not using seat belts. The catch is that they have to be under 18 years old in order to be stopped. This law is aimed at preventing teenagers and children from dying in accidents because they're not wearing seat belts.
While the new law is laudable for its effort to save teen lives, it should also cover all drivers. Traffic accident deaths do not discrimate on the basis of age.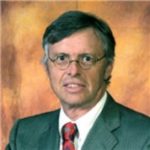 Admitted to both the California State Bar and the Florida State Bar, Joseph Saunders has also practiced in the United States District Court and the United States Court of Appeals. His philosophy is to provide aggressive, quality representation and seek fair compensation for individuals and their families who have suffered injury or death at the hands of insurance companies, large corporations, medical providers or governmental entities.