The truck driver had little sleep in the 34 hours prior to the fiery crash that killed 7 children in Lake Butler Florida on January 25. According to National Transportation Safety Board investigator, David Rayburn, "Except for a short nap, he was awake for 34 hours. . ."
The driver of the truck, 31 year old Alvin Wilkerson of Jacksonville Florida had been cited twice in the past–in 2000 and 2001 for operating a vehicle in unsafe conditions and in 2000 for driving with a suspended or revoked license. The truck was traveling between 50 and 65 mph when it hit the car. There is no evidence the truck attempted to stop prior to crashing into the vehicle with the 7 children.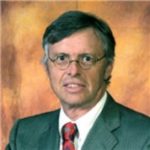 Admitted to both the California State Bar and the Florida State Bar, Joseph Saunders has also practiced in the United States District Court and the United States Court of Appeals. His philosophy is to provide aggressive, quality representation and seek fair compensation for individuals and their families who have suffered injury or death at the hands of insurance companies, large corporations, medical providers or governmental entities.