The Florida Legislature is considering raising the minimum driving age from 16 to 17 years old. Citing the high incidence of crashes for 16 year olds, HB 975 would raise the age one year.
Florida became one of the first states to begin placing tougher restrictions on novice drivers when legislators in 1996 passed the "Cinderella bill," establishing phased in licenses that put nighttime restrictions on drivers under the age of 18.
Within one year, those changes reduced crashes involving fatalities and injuries by 11 percent in the 15- to 17-year-old age group, according to a study by the National Safety Council.
Florida has been one of the most aggressive states in restricting teen driving. When compared to other age groups, drivers aged 15 to 19 had the highest rate of accidents and fatal crashes in 2004.
Nationwide, 16-year-olds have the highest crash risk — twice as high as 18- to 19-year-olds, according to the nonprofit Insurance Institute for Highway Safety.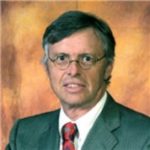 Admitted to both the California State Bar and the Florida State Bar, Joseph Saunders has also practiced in the United States District Court and the United States Court of Appeals. His philosophy is to provide aggressive, quality representation and seek fair compensation for individuals and their families who have suffered injury or death at the hands of insurance companies, large corporations, medical providers or governmental entities.