In their newsletter, AAA has some very good tips all Florida car owners should have at their fingertips.
Most people do not understand what coverages they purchased and what they need for their current risks (i.e., value of car they are in, value of car you may hit, what someone else's coverage pays for versus your own, etc.). It is important to make sure you know what you are paying for so you do not find out at the wrong time–that is, after an accident. Following are the five parts of each auto insurance policy.
1) Declarations Page
Lists all relevant information about your personal auto policy, including:
year, make, model of your car
VIN (vehicle identification number)
name of the insured (you or you and your spouse)
dates the policy is effective
policy's coverage types and limits
policy's cost (your premium)
2) Insuring Agreement
This section is the centerpiece of the personal auto policy. It outlines exactly what the insurance company promises to provide in return for the payment of your premium.
3) Definitions
Technical insurance jargon will be clarified here, so as to cut down on the possibility of a misunderstanding between you and the insurance company.
4) Exclusions
This section is a list of all possible circumstances that would free the insurer from the responsibility of paying a claim.
5) Conditions
This section lists your duties and responsibilities as the insured in the event of a claim situation. It may also include guidelines for contacting the insurance company, obtaining a police report, and filing a claim. Information on auto insurance policy cancellation will be outlined here, too.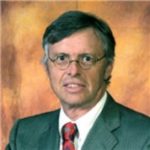 Admitted to both the California State Bar and the Florida State Bar, Joseph Saunders has also practiced in the United States District Court and the United States Court of Appeals. His philosophy is to provide aggressive, quality representation and seek fair compensation for individuals and their families who have suffered injury or death at the hands of insurance companies, large corporations, medical providers or governmental entities.