The COLD, HARD, SOBERING FACTS about alcohol and drunk driving in the United States:
Fact: A total of 16,694 alcohol-related fatalities were recorded in 2004. That's one death nearly every 1/2 hour in this country at the hands of someone who was drinking and driving.
Fact: Approximately 275,000 persons are injured or disfigured yearly by alcohol-impaired drivers. One third of these are children.
In 2004, out of all traffic fatalities, 32% involved a blood alcohol concentration (BAC) of 0.08 or higher.
We've gotten MADD, SADD, and BADD but the craziness continues. Drunk driving kills! It's time to stop the insanity.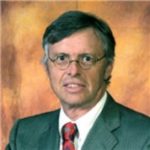 Admitted to both the California State Bar and the Florida State Bar, Joseph Saunders has also practiced in the United States District Court and the United States Court of Appeals. His philosophy is to provide aggressive, quality representation and seek fair compensation for individuals and their families who have suffered injury or death at the hands of insurance companies, large corporations, medical providers or governmental entities.