By the time Ocoee Florida police Sgt. William Wagner had looked in his rearview mirror after calling off a high speed pursuit, all he could see was a fiery explosion.
16 year old Darrell O. Culver of Apopka died as a result of his injuries. At the time of the crash he had a Class E learner's permit. The incident began about 3 a.m. when Wagner clocked the blue sedan heading northbound at 57 mph in a 35 mph zone on Clarke Road , near A.D. Mims Road, police said.
Culver apparently saw the patrol car's flashing emergency lights and stopped on the side of the road, police said.
Culver then sped away, police said.
Several seconds after Wagner complied with the pursuit policy by heading in the opposite direction, the sergeant saw an explosion in the dark behind him, police said. The flash of light may have been an electrical transformer exploding on a power pole hit by the motorist's car, police said.
A pursuit policy adopted by all Orange County police departments prohibits officers from chasing motorists who refuse to stop for traffic violations.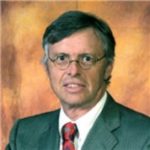 Admitted to both the California State Bar and the Florida State Bar, Joseph Saunders has also practiced in the United States District Court and the United States Court of Appeals. His philosophy is to provide aggressive, quality representation and seek fair compensation for individuals and their families who have suffered injury or death at the hands of insurance companies, large corporations, medical providers or governmental entities.