Armed with a $650,000 grant from the Department of Justice, two University of South Carolina research professors will undertake a study of the controversial Taser stun gun. The study will focus on the weapon's safety as well as its ability to reduce injuries to police officers and suspects.
The study comes at a time of growing public concern about the safety of Tasers and their potential for abuse by police. Critics point to incidents such as Rock Hill police using a Taser on a 75-year-old woman who refused to leave a nursing home in October 2004. Although the manufacturer insists the weapons are safe, Amnesty International has compiled a list of more than 100 people the group says have died after being shocked during scuffles with law enforcement.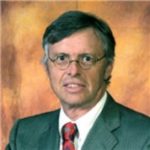 Admitted to both the California State Bar and the Florida State Bar, Joseph Saunders has also practiced in the United States District Court and the United States Court of Appeals. His philosophy is to provide aggressive, quality representation and seek fair compensation for individuals and their families who have suffered injury or death at the hands of insurance companies, large corporations, medical providers or governmental entities.