A man died about 36 hours after being subdued with a stun gun by St. Tammany Parish sheriff's deputies responding to a domestic disturbance at his home, authorities have revealed.
The case marks the third time in less than a month that a suspect has died after being shocked with a Taser gun in the New Orleans area.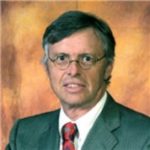 Admitted to both the California State Bar and the Florida State Bar, Joseph Saunders has also practiced in the United States District Court and the United States Court of Appeals. His philosophy is to provide aggressive, quality representation and seek fair compensation for individuals and their families who have suffered injury or death at the hands of insurance companies, large corporations, medical providers or governmental entities.