In an article reported this morning in the Arizona Republic, a study measuring electric shocks from a Taser stun gun found that it was 39 times more powerful than the manufacturer claimed, raising new questions about the weapon's safety.
The study, published last month in the peer-reviewed Journal of the National Academy of Forensic Engineers, concluded that the shocks are powerful enough to cause fatal heart rhythms. It is one of the few scientific studies of Taser's electric jolt in which the company did not participate.
"The findings show the energy delivered by the weapon to be considerably understated by the manufacturer," the Journal study said. "These findings place the weapon well into the lethal category."
Officials with Scottsdale-based Taser International Inc. condemned the findings, saying they are exaggerated, erroneous and "beyond the laws of physics."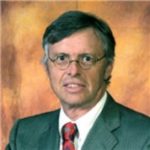 Admitted to both the California State Bar and the Florida State Bar, Joseph Saunders has also practiced in the United States District Court and the United States Court of Appeals. His philosophy is to provide aggressive, quality representation and seek fair compensation for individuals and their families who have suffered injury or death at the hands of insurance companies, large corporations, medical providers or governmental entities.