While the investigation is ongoing, we know thus far that of 30 cases in the US studied by the Centres for Disease Control and Prevention, 28 patients wore soft contact lenses and 26 had used the Bausch & Lomb ReNu brand contact lens solution in the month before the onset of the infection. Eight patients required corneal transplantation.
In Singapore, of those 39 reported cases of fungal corneal infection, 34 used ReNu contact lens solution.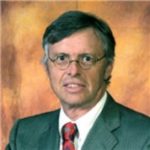 Admitted to both the California State Bar and the Florida State Bar, Joseph Saunders has also practiced in the United States District Court and the United States Court of Appeals. His philosophy is to provide aggressive, quality representation and seek fair compensation for individuals and their families who have suffered injury or death at the hands of insurance companies, large corporations, medical providers or governmental entities.