A federal judge has overturned a $100,000 verdict against an Orlando police officer who a jury found had violated the civil rights of a motorist he stopped and shot with a Taser in 2003. The crux of the judge's argument hinged upon the fact that the cop stopped the driver for a non-arrestable offense.
However, the real story may be that Orlando police have deployed the Taser stun gun more than 1,200 times in the last three years. I'm not a cop but that seems like a lot of firing to me.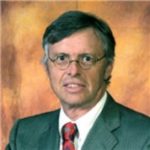 Admitted to both the California State Bar and the Florida State Bar, Joseph Saunders has also practiced in the United States District Court and the United States Court of Appeals. His philosophy is to provide aggressive, quality representation and seek fair compensation for individuals and their families who have suffered injury or death at the hands of insurance companies, large corporations, medical providers or governmental entities.