Metro police sergeants are called in whenever a taser is needed. Beginning Friday, paramedics will also help subdue people who could be tasered.
This new policy is an effort to prevent deaths from excited delirium. Exited delirium can happen when a person is on drugs and has to be tasered because they are out of control.
Now, in those cases, police will restrain the suspect and a paramedic will inject a tranquilizer. Metro police revised their taser policy after Patrick Lee died last September.
He was shocked up to 19 times. An autopsy showed Lee was under the influence of marijuana and LSD and that he died of excited delirium.
Since Lee's death, only police sergeants and other supervisors have been allowed to use tasers.
The two Metro police officers who were involved in Lee's case are still under investigation.
Paramedics begin their training at the end of this week.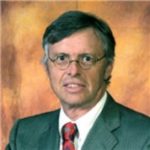 Admitted to both the California State Bar and the Florida State Bar, Joseph Saunders has also practiced in the United States District Court and the United States Court of Appeals. His philosophy is to provide aggressive, quality representation and seek fair compensation for individuals and their families who have suffered injury or death at the hands of insurance companies, large corporations, medical providers or governmental entities.