It seems that each day we hear stories of more people dying after being tasered by police. Across the United States and in several other countries, the use of Taser weaponry has come under scrutiny. Questions have been raised about whether Taser shock, up to 50,000 volts of electricity, represents particularly high risks for those on some medications, people with heart problems, and the elderly. Just last week, on Christmas Eve, police tasered a man four times after he began shouting that he was being attacked by bees. He died en route to a hospital when his heart stopped.
This is no small matter. In fact, it's truly a matter of life and death. While it's important to support our law enforcement officials, it's just important they police have proper tools to do their jobs. If Tasers are promoted as non-lethal weapons, why are so many people dying? It's time for the elected officials to step in and investigate.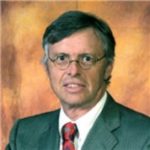 Admitted to both the California State Bar and the Florida State Bar, Joseph Saunders has also practiced in the United States District Court and the United States Court of Appeals. His philosophy is to provide aggressive, quality representation and seek fair compensation for individuals and their families who have suffered injury or death at the hands of insurance companies, large corporations, medical providers or governmental entities.