The CDC has linked a drug used to treat lead poisoning with cardiac arrest in children. Hospira, Inc, the maker of the drug Endrate, had no comment after the CDC released its results. Mary Jean Brown, chief of the CDC's Lead Poisoning Prevention Branch, said hospital pharmacies should consider whether stocking Endrate is necessary, given its risks and the availability of other treatments.
Endrate is considered a chelating agent which contains compounds which upon entry into the body latch onto metals in the body and carry them through the body until natural elimination.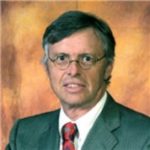 Admitted to both the California State Bar and the Florida State Bar, Joseph Saunders has also practiced in the United States District Court and the United States Court of Appeals. His philosophy is to provide aggressive, quality representation and seek fair compensation for individuals and their families who have suffered injury or death at the hands of insurance companies, large corporations, medical providers or governmental entities.