With public uproar over taser misuse growing by the day, Taser International, the manufacturer of the controversial stun gun weapon is developing a new product line- a Taser shot gun The nation's largest stun-gun manufacturer has found a new way to deliver electricity to the human body: a 12-gauge shotgun.
Scottsdale, Ariz.-based Taser International Inc. is developing the eXtended Range Electro-Muscular Projectile, or XREP, a shotgun shell designed to combine the blunt-force trauma of a fast-moving baseball with the electrical current of a stun gun.
"It will truly cause incapacitation," said company spokesman Steve Tuttle.
Taser plans to release the product in 2007. The Office of Naval Research funded the approximately $500,000 it took develop the shotgun shells, Tuttle said.
The company has been selling its stun gun weapons to law enforcement agencies since 1998. Today, more than 175,000 Tasers are being used by more than 8,500 agencies in the United States. More than 100,000 of the devices have been sold to private U.S. citizens and U.S. troops in Afghanistan and Iraq also use them, Tuttle said.
Tasers shoot two barbed darts that deliver 50,000-volt jolts to the human body, overwhelming the nervous system and temporarily paralyzing people.
The new product will allow police officers, U.S. troops and private citizens to hit a person from a much greater distance than Tasers and will be considered a high-level-force weapon, Tuttle said.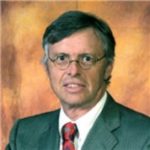 Admitted to both the California State Bar and the Florida State Bar, Joseph Saunders has also practiced in the United States District Court and the United States Court of Appeals. His philosophy is to provide aggressive, quality representation and seek fair compensation for individuals and their families who have suffered injury or death at the hands of insurance companies, large corporations, medical providers or governmental entities.