Police agencies in Georgia that use Taser stun guns would have to make sure their officers know how to use them properly under a bill passed overwhelmingly by the House on Wednesday.
The legislation, which cleared the lower chamber 162-1 and now goes to the Senate, would require police departments to draft written policies for using Tasers that meet standards set by the Georgia Peace Officer and Training Council.
Officers designated to use Tasers would have to complete a training course developed by the council and meet its certification requirements.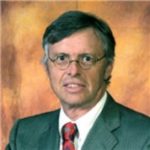 Admitted to both the California State Bar and the Florida State Bar, Joseph Saunders has also practiced in the United States District Court and the United States Court of Appeals. His philosophy is to provide aggressive, quality representation and seek fair compensation for individuals and their families who have suffered injury or death at the hands of insurance companies, large corporations, medical providers or governmental entities.