A 48 year old Ft. Pierce man died after being tasered by police in a hospital ER. Samuel Hair, who used a pacemaker, was shocked with a Taser on Tuesday night after he became unruly in the emergency room at Lawnwood Regional Medical Center and Heart Institute. He stopped moving after being hit twice with the weapon, which the manufacturer advertises as a nonlethal law enforcement tool.
Jim Ruggieri, a forensic electrical engineer from Fairfax, Va., works as a consultant for the police department in his area and has published articles and given talks about Taser dangers. Taser International is suing him for defamation.
Ruggieri said the drive-stun option is more powerful than the two-pronged mode and puts out 39 times more power than Taser International claims.
He hasn't seen any studies specifically looking at the effects on a pacemaker but bets a pacemaker only heightens the intensity of a Taser shock.
"The pacemaker acts like an antenna ready to receive any kind of electrical current," Ruggieri said. "I don't think they've ever tested it."
The Department of the Army released a memo more than a year ago saying that "seizures and ventricular fibrillation can be induced by the electric current" of a Taser. "Individuals with heart disease and drug intoxication are considered more susceptible."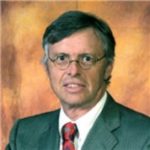 Admitted to both the California State Bar and the Florida State Bar, Joseph Saunders has also practiced in the United States District Court and the United States Court of Appeals. His philosophy is to provide aggressive, quality representation and seek fair compensation for individuals and their families who have suffered injury or death at the hands of insurance companies, large corporations, medical providers or governmental entities.