A former Escambia County deputy accused of illegally shocking a Pensacola woman with a Taser stun gun is expected to plead guilty next week, federal court documents show.
The deputy shocked the Pensacola woman 4 times with the Taser after responding to a possible child abuse incident.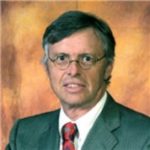 Admitted to both the California State Bar and the Florida State Bar, Joseph Saunders has also practiced in the United States District Court and the United States Court of Appeals. His philosophy is to provide aggressive, quality representation and seek fair compensation for individuals and their families who have suffered injury or death at the hands of insurance companies, large corporations, medical providers or governmental entities.