The 50,000 volt electric shock from a Taser gun contributed to the 2004 death of a Lee County man, according to Associate Medical Examiner Barbara Wolf.
Byron Black, 39, of Fort Myers died in a hospital after deputies used both a stun gun and pepper spray to subdue him. All drug tests were negative according to the autopsy.
More than 100 people have died in the US and Canada since 2001 after being shocked with a Taser, including several in Florida. However, this case is significant since it is the first time that the Taser gun is mentioned as a contributing cause of death in the official autopsy report.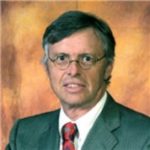 Admitted to both the California State Bar and the Florida State Bar, Joseph Saunders has also practiced in the United States District Court and the United States Court of Appeals. His philosophy is to provide aggressive, quality representation and seek fair compensation for individuals and their families who have suffered injury or death at the hands of insurance companies, large corporations, medical providers or governmental entities.