There's a well-balanced, thoughtful editorial in the Palm Beach Post this morning that is worth a read on tasers. The upcoming legislative debate over taser use comes in light of the tragic and unnecessary death of a Ft. Pierce man. Samuel Hair of Fort Pierce was suffering from mental illness not criminal behavior at the time of his death. He was also wearing a pacemaker. Hair had called police for help and they brought him to the emergency room for treatment. That's when everything went awry.
As Sam Hair got up to greet his aunt, police, mistaking his action for aggressive behavior I suppose, tasered him twice. He never recovered. Now, I'm not saying the police acted improperly, I wasn't there at the time of the incident. However, what appears clear to all who have heard the various accounts of the incident, is that using a taser wasn't appropriate with a man suffering from mental illness and using a pacemaker.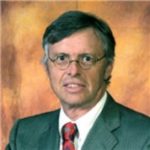 Admitted to both the California State Bar and the Florida State Bar, Joseph Saunders has also practiced in the United States District Court and the United States Court of Appeals. His philosophy is to provide aggressive, quality representation and seek fair compensation for individuals and their families who have suffered injury or death at the hands of insurance companies, large corporations, medical providers or governmental entities.