In an effort to locate the source of the fungal infection in suspected cases of Fusarium keratitis, the FDA is continuing its investigation of Bausch & Lomb plants. Of the 30 cases that have been reviewed by the Centers for Disease Control and Prevention, 26 people reported using a Bausch & Lomb ReNu brand contact lens solution or a generic made by the same company.
ReNu with MoistureLoc is made at Bausch's Greenville plant. FDA officials started their plant inspection on March 22. Among other things, the plant and samples from products at the plant are being tested to see if they are sterile.
As part of the investigation, health officials from the CDC and the FDA also will try to test solutions from the same lot numbers used by people infected with the eye fungus. The actual bottles used by infected people won't be tested because the bottles were opened and could be contaminated from other sources. In some cases of earlier infections, matching lots will have to be found at retail stores because the matching lots are unlikely to still be at Bausch's plant.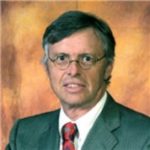 Admitted to both the California State Bar and the Florida State Bar, Joseph Saunders has also practiced in the United States District Court and the United States Court of Appeals. His philosophy is to provide aggressive, quality representation and seek fair compensation for individuals and their families who have suffered injury or death at the hands of insurance companies, large corporations, medical providers or governmental entities.