A Canadian police officer has been ordered to apologize to a man he assaulted with a taser in a jail cell.
The apology forms part of the conditional discharge handed to Corporal Brendan McKenna after he pleaded guilty to assault. He will escape jail time and a criminal record, but will be on probation for 12 months and must do 100 hours of community service.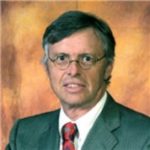 Admitted to both the California State Bar and the Florida State Bar, Joseph Saunders has also practiced in the United States District Court and the United States Court of Appeals. His philosophy is to provide aggressive, quality representation and seek fair compensation for individuals and their families who have suffered injury or death at the hands of insurance companies, large corporations, medical providers or governmental entities.