An Edmonton cop, who was once hailed as a hero for saving a man from a burning building, has been charged with assault after a teen was allegedly Tasered while in a police cellblock.
The boy alleged he was Tasered once by a police officer while in the cell.
Detectives from police internal affairs investigated and passed their findings to Crown prosecutors in Calgary for review.
Const. Todd Hudec is charged with assault.
Meanwhile, Edmonton's top cop is tightening up the rules around police use of Tasers — and making it clear there will be more changes down the road. "We will continue to refine it," Chief Mike Boyd said yesterday.
The most noticeable change will be a requirement for a supervisor and a staff sergeant to be called to the scene when a Taser is used. That typically wasn't done before.
As well, data from the weapons will be immediately be downloaded at the scene by the senior officers. That will include how many times the device was deployed and for how long.
The new rules kick in March 1.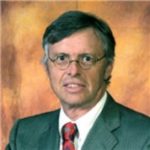 Admitted to both the California State Bar and the Florida State Bar, Joseph Saunders has also practiced in the United States District Court and the United States Court of Appeals. His philosophy is to provide aggressive, quality representation and seek fair compensation for individuals and their families who have suffered injury or death at the hands of insurance companies, large corporations, medical providers or governmental entities.