For the first time in Santa Clara County, California, a coroner has determined that a Taser gun factored in a man's death. Dr. Christopher Happy concluded that "a contributory cause of death was post tasering and pepper-spraying."
According to Richard Konda of the Coalition for Justice and Accountability, a local police watchdog group, "There are just a lot of open questions about Tasers, and we have been afraid people were going to die." According to the news article, all San Jose patrol officers are equipped with the taser stun gun. Thus far, 3 people have died after being shot with the taser.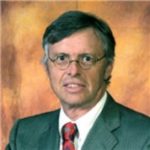 Admitted to both the California State Bar and the Florida State Bar, Joseph Saunders has also practiced in the United States District Court and the United States Court of Appeals. His philosophy is to provide aggressive, quality representation and seek fair compensation for individuals and their families who have suffered injury or death at the hands of insurance companies, large corporations, medical providers or governmental entities.