A California judge has dismissed Taser International's Motion to Dismiss in a lawsuit arising from a 2004 death of a Monterey CA man who had been tasered. Taser International, Inc., asked the district court to dismiss the claims of the Rosa family, contending that (1) Michael Rosa's death was not reasonably foreseeable, (2) its product is not inherently dangerous, and (3) it had no duty to warn of the dangers of its product.
In denying Taser International's Motion to Dismiss, Judge Fogel ruled that Taser has a duty to design and manufacture its products to avoid foreseeable dangers arising from their use, and to warn its customers and users of any foreseeable dangers that could arise when people such as Michael Rosa are shocked repeatedly and then subjected to aggressive restraint procedures. Taser International has been ordered to respond to plaintiffs' complaint.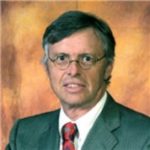 Admitted to both the California State Bar and the Florida State Bar, Joseph Saunders has also practiced in the United States District Court and the United States Court of Appeals. His philosophy is to provide aggressive, quality representation and seek fair compensation for individuals and their families who have suffered injury or death at the hands of insurance companies, large corporations, medical providers or governmental entities.