A British university is warning of the dangers of electric stun guns that will be trialled in New Zealand later this year. Police officers will be armed with taser guns, which cause temporary paralysis and are designed to be used as a non-lethal way of dealing with violent offenders. Project coordinator of the Non Lethal Weapons Research Project at Bradford University, Neil Davison, says tasers are already used in the UK and the United States.
He says while the guns are meant to reduce the chances of serious injury to a suspect, they are open to mis-use and can lead to increased police violence.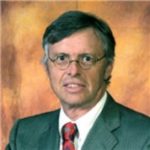 Admitted to both the California State Bar and the Florida State Bar, Joseph Saunders has also practiced in the United States District Court and the United States Court of Appeals. His philosophy is to provide aggressive, quality representation and seek fair compensation for individuals and their families who have suffered injury or death at the hands of insurance companies, large corporations, medical providers or governmental entities.