Injured by a piece of equipment or product you were recently using? Then you might be eligible to bring a product liability suit against the manufacturer, supplier, or retailer depending on where you got the product. Product liability is the area of law that holds these businesses liable for the injuries that their products cause to the public. Most product liability cases are based of negligence, strict liability, breach of warranty, and consumer protection claims. These laws vary from state to state and from claim to claim. There are three major types of product liability claims: a manufacturing defect, a design defect, and a failure to warn or a marketing defect.
Strict Liability focuses on the product itself. Under this theory the manufacturer is liable if the product causes injury regardless of whether the product itself was defective. The courts look for facts in individual strict liability cases which characterize warranty from the manufacturer to the consumer, be it an expressed or implied warranty. Expressed warranties are those which are noted on the product during purchase whereas implied warranties are those which are common to all products in that category. Strict liability, unlike negligence, does not require the manufacturer itself to be negligent in production. In negligence the plaintiff must prove that the manufacturer or distributor fell below a standard of care. However strict liability focuses only on the product itself.
States are also enacting consumer protection statutes for specific remedies in regards to product defects. Statutory remedies are enacted for products that do not necessarily cause injury but simply are defective or unusable but still cause an economic loss. This only allows the consumer to recover for the economic loss of the product but no damages to their person.
No consumer should ever be injured by a product that a manufacturer holds out to be safe for public use. If you or anyone you know has been injured from a recent purchase or product they were using, please don't hesitate to contact someone for legal representation.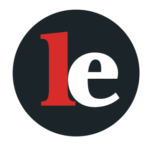 The Legal Examiner and our Affiliate Network strive to be the place you look to for news, context, and more, wherever your life intersects with the law.