Amnesty International is reporting that 103 deaths are related to the Taser stun gun. Additionally, the human rights group says there is widespread abuse of the weapon that in some cases "constitutes ill-treatment and torture."
Amnesty International reports 103 people have been killed in North America by the stun gun that New Zealand police are to trial later this year and says there is widespread abuse that in some cases "constitutes ill-treatment and torture."
The NSW Police Public Order and Riot Squad also announced this week that they will trial the use of Taser stun guns.
The guns fire two copper wires which discharge a five second burst of electric current through copper probes which hook onto suspects.
NSW Premier Morris Iemma says the Riot Squad would conduct a six month trial using Tasers in public disturbances.
In a report dated April 1, Amnesty International USA says lives have undoubtedly been saved by Tasers and welcomes any news that there has been a decrease in fatal shootings by law enforcement.
However it says a review of the cases on Taser's Website actually provided more evidence to support Amnesty International's conclusion that there is widespread abuse of TASERs that, in some cases, "constitutes ill-treatment and torture."
The Australian Greens have seized on this report and called for the New South Wales trial to be called off.
Greens MP and Justice spokesperson, Lee Rhiannon, claims there is no independent research showing Tasers are safe but a lot of hard evidence that they kill.
"Wires which discharge 50,000 volts of electric current through copper probes in a person's skin are obviously dangerous.
"Stun guns have been shown to be particularly lethal for people with pre-existing heart conditions," Lee Rhiannon said.
The National Manager of Police Operations Support, Superintendent Tony McLeod, says the stun guns will be deployed as a less lethal option to subdue violent offenders.
He says the tasers will undergo trial in North Shore/Waitakere Rodney, Auckland City, Counties Manukau and Wellington (including Wairarapa) districts.
The trial will be monitored and a decision made at the conclusion of the trial as to full implementation.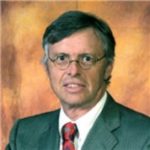 Admitted to both the California State Bar and the Florida State Bar, Joseph Saunders has also practiced in the United States District Court and the United States Court of Appeals. His philosophy is to provide aggressive, quality representation and seek fair compensation for individuals and their families who have suffered injury or death at the hands of insurance companies, large corporations, medical providers or governmental entities.