A second Fort Pierce police officer and an agent with the Florida Department of Law Enforcement have been placed on administrative leave pending an investigation into the death of Samuel F. Hair Jr.
Hair, 48, was given a Taser shock by police the night of Feb. 21 in the Lawnwood Regional Medical Center & Heart Institute emergency room and died at the hospital Friday after being taken off life support.
Edwin Minton Jr., a 54-year-old with 16 years on the force who also was working in an off-duty capacity at the hospital when he administered the shocks, has been on leave since the incident.
On Tuesday, officials announced that Officer Dwight Toombs, a five-year veteran of the Fort Pierce force, and Tammy Roane, a certified law enforcement officer with FDLE, who also were involved in subduing Hair, have been placed on administrative leave with pay until further notice.
Roane, a three-year FDLE veteran and former Fort Pierce police officer, was working in an off-duty contract position at the hospital when she assisted Minton, said Tom Berlinger, a spokesman for the FDLE office in Tallahassee.
Berlinger said Roane was placed on leave because FDLE policy requires that "any time any one of our agents is involved in an in-custody death, they're put on administrative leave, not for any other reason."
Toombs, 31, was on patrol at the time of the incident and responded to Minton's request for assistance with Hair, said Audria Moore, a spokeswoman for the department.
In 2004, Toombs was fired by Chief Eugene Savage after being accused of using a belt to strike an 11-year-old boy who had run away from home. Later, City Manager Dennis Beach gave him back his job with back pay and benefits.
Beach wrote in a memo that the case had "too many variables that cast doubt on the credibility and motives of the primary witnesses."
Moore said Minton, Toombs and Roane were all the law enforcement officers involved in subduing Hair.
Mary Hair, Samuel Hair's mother, has said the Taser and unnecessary force by the officers caused the death of her son, who had a history of psychiatric and health problems and a pacemaker.
An autopsy was performed on Samuel Hair's body over the weekend, but the St. Lucie Medical Examiner's Office has not released the results.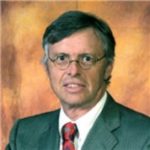 Admitted to practice law in all federal multidistrict litigation courts, the California State Bar and the Florida Bar. His philosophy is to provide aggressive, quality representations and seek fair compensation for individuals and their families who have suffered injury, death, or sexual abuse.