In a hastily called briefing for Congressional staffers, authorities at the James A. Haley VA Center in Tampa announced that an unsterilized cranial implant was placed into a patient last month. The mistake was nearly duplicated a few weeks later at the same hospital. The hosptial officials waited nearly two weeks before notifying anyone of the error!
Of course, the usual political recriminations followed. The question remains-are the errors being addressed and fixed or will we see more political posturing?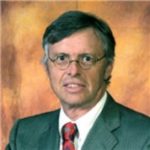 Admitted to both the California State Bar and the Florida State Bar, Joseph Saunders has also practiced in the United States District Court and the United States Court of Appeals. His philosophy is to provide aggressive, quality representation and seek fair compensation for individuals and their families who have suffered injury or death at the hands of insurance companies, large corporations, medical providers or governmental entities.