Medtronic Inc. continued selling flawed cardiac defibrillators for two years after learning that some of them may suddenly quit working, according to company documents filed in a California lawsuit.
After Medtronic last year recalled the devices, 19,000 people had to have surgery for a replacement, said Medtronic spokesman Rob Clark. At least one of them died from post- surgical complications, according to the man's widow. Defibrillator patients are vulnerable to potentially fatal heartbeat irregularities, which the $20,000 devices detect and correct using electrical shocks.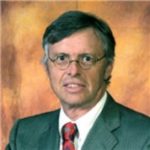 Admitted to both the California State Bar and the Florida State Bar, Joseph Saunders has also practiced in the United States District Court and the United States Court of Appeals. His philosophy is to provide aggressive, quality representation and seek fair compensation for individuals and their families who have suffered injury or death at the hands of insurance companies, large corporations, medical providers or governmental entities.