According to an article in the NY Times, "A top federal medical official overruled the unanimous opinion of his scientific staff when he decided last year to approve a pacemaker-like device to treat persistent depression, a Senate committee reported Thursday.
The device, the surgically implanted vagus nerve stimulator, had not proved effective against depression in its only clinical trial for treatment of that illness. As a result, scientists at the Food and Drug Administration repeatedly and unanimously recommended rejecting the application of its maker, Cyberonics Inc., to sell it as such a treatment, said the report, written by the staff of the Senate Finance Committee."
But Dr. Daniel G. Schultz, director of the Center for Devices and Radiological Health at the agency, kept moving the application along and eventually decided to approve it, the report said.
That approval did follow the backing of a divided F.D.A. advisory committee. Still, the Senate committee, which for two years has been investigating the decision-making processes at the F.D.A., could find no previous instance in which the director of the center had approved a device in the face of unanimous opposition from staff scientists and administrators beneath him, the report said.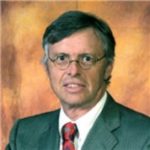 Admitted to both the California State Bar and the Florida State Bar, Joseph Saunders has also practiced in the United States District Court and the United States Court of Appeals. His philosophy is to provide aggressive, quality representation and seek fair compensation for individuals and their families who have suffered injury or death at the hands of insurance companies, large corporations, medical providers or governmental entities.