On January 19, 2006, a Texas judge ordered Guidant to hand over internal documents that might show the company continued to sell some of its heart defibrillator models after knowing that the devices might prove faulty. The NY Times reported the following day that the documents appear to show that some Guidant executives recommended in January 2005 that perhaps the company should find a way to inform doctors about failures associated with one of its heart defibrillators. Almost six months later, Guidant publicly announced that a design flaw could cause the defibrillator to short circuit.
All of this comes as the bidding war to take over the embattled company continues. Profits rise as people suffer. When corporate greed and wrongdoing are not reined in, we all suffer and people die.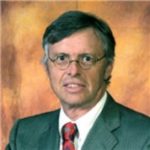 Admitted to both the California State Bar and the Florida State Bar, Joseph Saunders has also practiced in the United States District Court and the United States Court of Appeals. His philosophy is to provide aggressive, quality representation and seek fair compensation for individuals and their families who have suffered injury or death at the hands of insurance companies, large corporations, medical providers or governmental entities.