Guidant's chief executive will receive a $1.5 million bonus after the acquisition by Boston Scientific is complete, according to documents filed with the U.S. Securities and Exchange Commission.
Since June, Guidant has recalled or issued safety advisories on about 88,000 defibrillators and more than 200,000 pacemakers. At least seven deaths have been linked to the faulty devices.
I guess that qualifies for an outrageous bonus!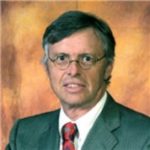 Admitted to both the California State Bar and the Florida State Bar, Joseph Saunders has also practiced in the United States District Court and the United States Court of Appeals. His philosophy is to provide aggressive, quality representation and seek fair compensation for individuals and their families who have suffered injury or death at the hands of insurance companies, large corporations, medical providers or governmental entities.