According to a study published in The Journal of the American Medical Association, malfunctions in implantable cardioverter defibrillators, or ICDs, are on the rise. The device is designed to keep the heart pumping properly and efficiently.
Between 1990 and 2002, a total of 2.25 million pacemakers and 415,780 ICDs were implanted in the U.S. Of the implanted pacemakers, 8,834 (4.6 per 1,000) were eventually "explanted," or surgically removed, due to device malfunction before they were replaced. For the ICDs, 8,489 (20.7 per 1,000) were removed and replaced for the same reason.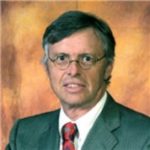 Admitted to both the California State Bar and the Florida State Bar, Joseph Saunders has also practiced in the United States District Court and the United States Court of Appeals. His philosophy is to provide aggressive, quality representation and seek fair compensation for individuals and their families who have suffered injury or death at the hands of insurance companies, large corporations, medical providers or governmental entities.