Now that Boston Scientific, the maker of medical devices, has been publicly chastised by the FDA, its executives have taken a penitential tone. "It's clear we have not done enough to resolve the issues raised by the F.D.A., "a spokesman, Paul Donovan, said in a statement yesterday, "and we recognize fully that the responsibility to do so lies with us."
Already, the F.D.A. has told Boston Scientific that it will not approve new products until its concerns are resolved. And agency officials have the power to impose fines, seize products and call for criminal prosecution of the company for some of the misconduct reported by F.D.A. inspectors. According to an article published in the NY Times,
"Some of Boston Scientific's quality-control lapses would seem impossible to explain away. Consider the plant in Spencer, Ind., which makes a tumor-destroying heat needle used by cancer doctors. When F.D.A. inspectors toured the factory last August, officials there were unaware that two weeks earlier, company headquarters in Natick, Mass., had issued a warning that the controls for one model of the needle had to be reprogrammed to reduce the risk of seriously burning patients.
Then there is the matter of why quality-control officials at Boston Scientific's huge factory in Maple Grove, Minn., where the products include the Taxus stent, repeatedly missed crucial deadlines for notifying the F.D.A. of reports linking those devices to patient deaths or injuries. Federal rules require notification within 30 days. But over an 18-month period, inspectors found, officials at Maple Grove missed deadlines 66 times — in one case by more than a year."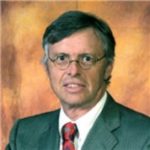 Admitted to both the California State Bar and the Florida State Bar, Joseph Saunders has also practiced in the United States District Court and the United States Court of Appeals. His philosophy is to provide aggressive, quality representation and seek fair compensation for individuals and their families who have suffered injury or death at the hands of insurance companies, large corporations, medical providers or governmental entities.