Most of us have heard of the cases of a whole sponge or clamp that a surgical team has left in someone after surgery. But you may not be aware that there are times when only a piece of a piece of a medical device is left behind. An MSNBC article this week highlighted some of the problems associated with what they called "medical litter". Their term refers to broken bits of surgical instruments or medical devices, usually metallic in nature, which can be left in your body after a surgical procedure but often times are not reported to the patient. These can be bits of temporary surgical screws that are removed, pieces of catheter or even the tips of a scalpel blade thta broke off.
In a Public Health Notification issued in January of this year, the FDA warned surgeons and the medical community of the dangers of leaving this type of medical debris in place. The adverse effects can be "local tissue reaction, infection, perforation and obstruction of blood vessels, and death." Even if the debris doesn't become infected or pose an immediate threat, during any future MRI's the metal pieces can react to the magnetic field and move throughout the body, or become overheated resulting in severe internal burn.
There are instances where removing the broken bits and pieces of medical devices would be riskier than leaving them in place. However, it is the responsibility of the surgeon to discuss with the patient the risks versus the benefits of removing the debris; however not telling them is totally unacceptable. It may put the patient at an unnecessary risk in the event they need to undergo a future MRI.
As a surgical patient, you need to be proactive. It is suggested you ask questions with regard to any devices that will be used, ask to see any device that is being removed and when the procedure is over, ask if anything was left behind that you should know about. It is the future of your health at risk and you need to know everything you can.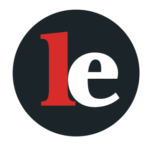 The Legal Examiner and our Affiliate Network strive to be the place you look to for news, context, and more, wherever your life intersects with the law.