The relationship between the recent outbreak of fusarium keratitis and Bausch & Lomb's ReNu eye contact solution is becoming clearer as the CDC and the FDA continues its investigation. According to an article in Reuters, "The 57 percent share of cases preliminarily reported for the company's MoistureLoc formula is significantly and disproportionately higher than its U.S. market share of less than 10 percent," the company said in a statement.
"This disproportionate representation of MoistureLoc formula in the CDC case reports is the reason Bausch & Lomb voluntarily withdrew … from the market while the investigation to determine the cause of these unusual infections continue," the company said.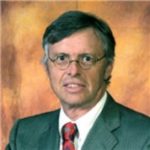 Admitted to both the California State Bar and the Florida State Bar, Joseph Saunders has also practiced in the United States District Court and the United States Court of Appeals. His philosophy is to provide aggressive, quality representation and seek fair compensation for individuals and their families who have suffered injury or death at the hands of insurance companies, large corporations, medical providers or governmental entities.