According to an article in the NY Times, a researcher hired by Bausch & Lomb has published a report indicating that the infection is not coming from the eye contact solution. The FDA and CDC have not commented directly on his findings. FDA officials declined to comment yesterday on Mr. Geiser's assessment. But the agency's Web site posted an update saying that while it continued to confirm cases of Fusarium infections associated with products other than ReNu With MoistureLoc, "Our interest in the MoistureLoc product is based on the disproportionate number of cases of Fusarium keratitis associated with ReNu With MoistureLoc compared to the overall product market share."
As of yesterday, the federal Centers for Disease Control and Prevention in Atlanta had received 195 reports of Fusarium eye infections occurring in the United States since last June, 102 of which had been confirmed in follow-up investigations. "At this point, it is too early in the investigation to say whether a particular product or solution may be responsible for the outbreak," the C.D.C. said.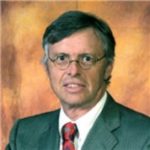 Admitted to both the California State Bar and the Florida State Bar, Joseph Saunders has also practiced in the United States District Court and the United States Court of Appeals. His philosophy is to provide aggressive, quality representation and seek fair compensation for individuals and their families who have suffered injury or death at the hands of insurance companies, large corporations, medical providers or governmental entities.