As the days pass, the news continues to get worse for Bausch & Lomb. Initially, the company asked consumers to stop using one of their products, ReNu with MoistureLoc. In the intervening weeks, company execs tried to intimate that if there was a problem at all, it was restricted to the one product. Now that the CDC report comes out we know otherwise. Let's take a look a the CDC numbers:
Fusarium Keratitis Outbreak among contact users:
56 confirmed cases
32 – B & L ReNu with Moisture Loc
15 – B & L ReNu with MultiPlus
7 – B & L ReNu (unspecified)
6 – other company brands
-Source US CDC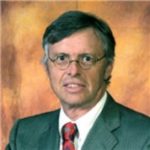 Admitted to both the California State Bar and the Florida State Bar, Joseph Saunders has also practiced in the United States District Court and the United States Court of Appeals. His philosophy is to provide aggressive, quality representation and seek fair compensation for individuals and their families who have suffered injury or death at the hands of insurance companies, large corporations, medical providers or governmental entities.